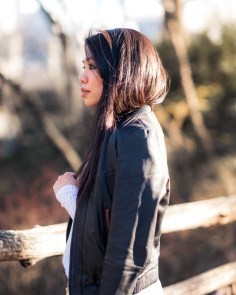 This is Josephine.
Sometimes she's a writer, a photographer, a fashion blogger, an art dabbler, even cat lover.
Mostly, she's a fiery renegade with a heart full of passion and ideas.
Daydreamer is her occupation, and you'll find that she harbors an unquenchable case of wanderlust.
Nothing makes her feel more alive than chasing sunsets, climbing waterfalls and wandering through new cities, wind in hair, camera in hand, notebook in palm, head in clouds.
Currently, you can find her in Brooklyn. This city is constantly evolving, she along with it, and she invites you to join her on this journey as she shares her writings, fashion, food, travels, designs, and all sorts of whimsy that float into her mind. Whether you're a longtime reader, a new friend, a curious eye peeking through, or anyone in between… you already inspire her, and she only hopes her content can do the same for you.